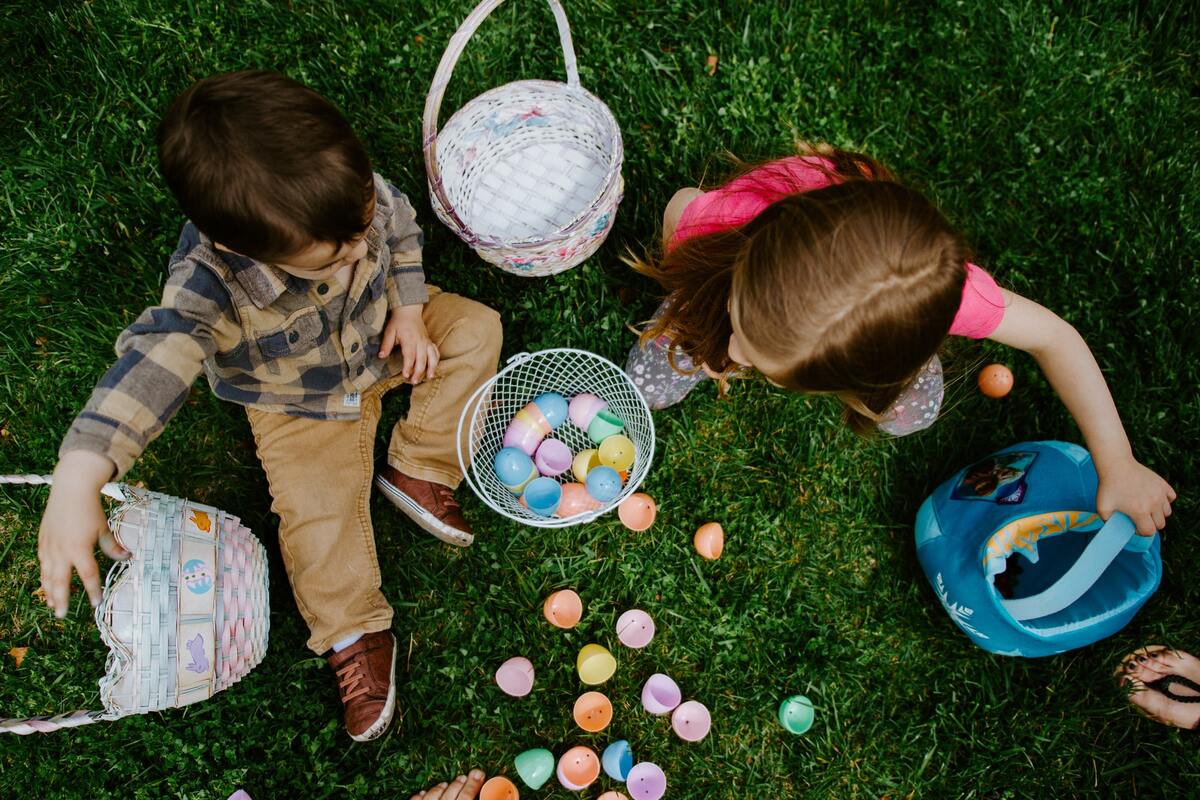 Easter Festivities at Emberglow
Join us for an Easter Egg Hunt, Crafts, Easter Sunrise Service at the Pavilion, Easter Brunch, pictures with the Easter Bunny, and more on Easter weekend at Emberglow Outdoor Resort!
Friday, April 15th
Check-In
Candy Jar Guess Count
Take a guess on how many candies are in the jar for a chance to win!
Golden Egg Hunt
There will be a golden egg on every site/lodging Friday! Find a coin and bring it to the camp store for a reward!
Saturday, April 16th
2:00-4:00 pm – Easter Crafts
Join us with the kiddos for fun easter crafts!
6:30 pm – Peter Rabbit (The Movie) on the Big Screen
Popcorn/Drinks available for purchase
Sunday, April 17th
Late Check-Out
6:30 am – Easter Sunrise Services at the Pavilion
Please join us under the Pavilion at 6:30 am for sunrise services conducted by:
Senior Religious Affairs NCO
Sergeant First Class
Joey Dean Honeycutt II
9:00-11:00 am – Easter Brunch
Ticket cost: $12.00 per adult, $6.00 per child 12 and under*
(please call in advance for ticket purchase)
Easter Brunch Menu
Pancakes
Sausage
Fresh Fruit
Juice/Milk/Water
*Reservations are required for Easter Brunch. Please call us at (828) 625-2205 to buy your tickets today!
11:00 am – Easter Bunny Arrival!
Join us under the pavilion for pictures with the Easter Bunny! Bring your kiddos and your camera!
11:30 am-1:00 pm – Easter Egg Hunt