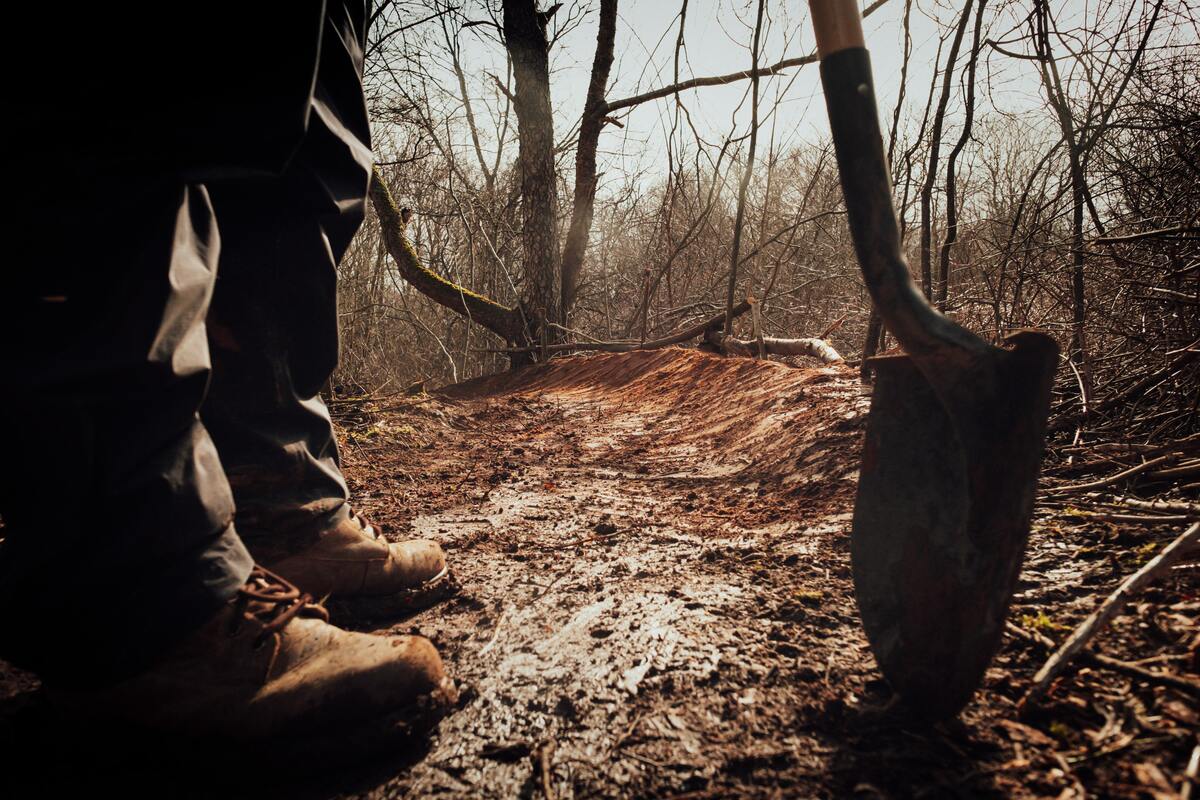 Trail Building Fun!
Want to be a part of something bigger here at Emberglow? We are calling on our guests to join us in the building and improvements of our onsite trails!
If you would like to participate in our improvements please contact the Emberglow Office to get one of the following discounts:
– Tent Sites: 100% off discount
– Lodging Sites: 30% off discount
– RV Sites: 50% off discount
*At least one guest from the booked site must be signed up to help with trail building on Saturday, March 6th to receive the above discounts.
What will you be doing?
– There will be an assortment of tasks we will be completing. These tasks may include raking, digging, stump removal, building berms, filling in holes, etc.
– A total of six hours will be asked of your time on Saturday, March 6th for the trail building.
– Tools will be provided but BYO is welcomed as well.
What you will get for participating?
– First off we greatly appreciate all guests that are willing to assist with our trail building and air high fives will definitely be included.
– Discount off of your site for this weekend. (must call the Emberglow Office to apply)
– Pizza lunch on day of trail building
– Late check out on Sunday, March 7th (guests will need to be off their specific sites by 1:30pm but welcome to stay on resort property after this time)
– Take in all of your hard work from Saturday and join us for a trail ride on Sunday before you head home from an awesome weekend at Emberglow!
This event will be rain or shine. We recommend wearing clothes and shoes you are not going to mind getting dirty.
Questions? Please contact the Emberglow Office at 828-625-2205 or frontdesk@emberglowoutdoorresort.com
Hourly Schedule
The Building
9:00 AM

-

12:00 PM

Trail Building Round #1

During this time we will be working on improving our trails!
12:00 PM

-

1:00 PM

Lunch

We will break for a pizza lunch that will be provided to guests assisting with our trail building.
1:00 PM

-

4:00 PM

Trail Building Round #2

Guests will continue the trail improvements!
Testing Out All Your Hard Work
10:00 AM

-

12:00 PM

Ride the Trails

Get ready to test out all your hard work! We encourage guests to bring their bikes and get ready to ride the trails you just helped us improve!