"Store and Stay" at Emberglow
Winter RV Storage Alternative
Instead of abandoning your RV at a storage space to deteriorate over the winter months, park it on the RV site of your choice at Emberglow Outdoor Resort to use all winter.
What is "Store and Stay"?
The "Store and Stay" option provides you safe storage for your RV on one of our beautiful RV sites and also allows you to stay in it up to 3 nights per week for just $450/month. Last winter 10 of 17 weekends were in the 60s and 70s; don't miss out on very favorable NC winter camping.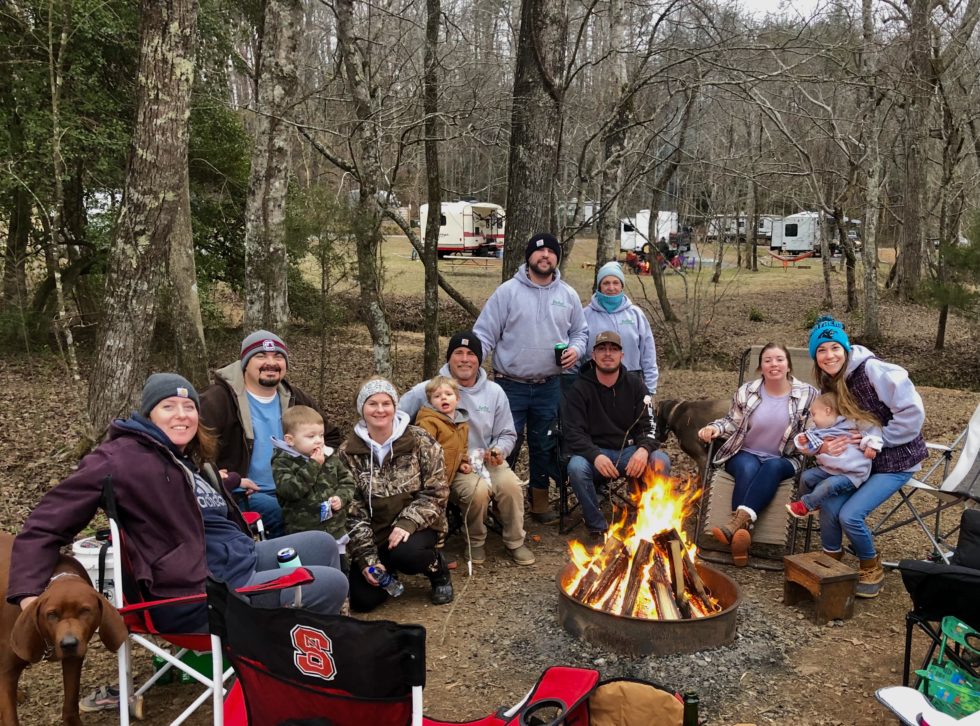 Use your RV during winter months on weekends.
No additional reservations needed, just pack up and go!
Peace of mind – Onsite staff can contact you if a visible problem arises.
Connect to power to keep batteries charged.
Hassle free – No towing back and forth on quick weekend getaways.
Make last-minute weather-based trip decisions
Dec 1st – April 1st ONLY, while sites last
Stay in your RV up to 3 nights a week
Full hook ups (water, sewer, and 50a/30a occupied, 20a when not occupied)
Mild temps for nc winter camping
Area Temperatures on Weekends Last Winter!
60- and 70-degree temps 10 of 17 weekends
Only 7 weekend nights fell below freezing
Avg Hi 55ﹾ / Avg Low 36ﹾ (Dec to Feb)